just wondering where abouts i can get myself some decent headers for my 2002 lancer ce, found a few options on ebay, but all come from Malaysia, and look the same but have price points of 550 - 900$. has anyone purchased these headers and are they any good? if anyone can link any others that they know of that would also be great, thanks.
link to the ebay headers :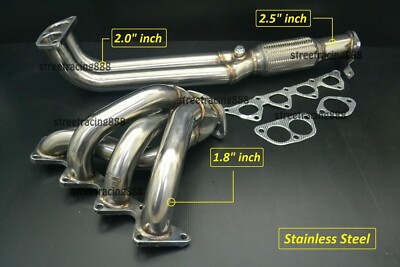 For Mitsubishi 4G91 4G92 4G93 Mivec CA4A Mirage Cyborg Proton Satria GTI (1st Gen). Mirage Cyborg-R 91-96 = Engine 4G92 Mivec CA4A. Proton Satria GTI 1.8L = Engine 4G93 Dohc. Proton Satria 1.6/1.8L = Engine 4G92/4G93 Sohc/Dohc.