Administrator
Forum Administrator
Having seen a a bit of discussion of this a bit more lately, why not have a thread!
Time to get a list going of all those hard to get JDM goodies not originally available down under.
If I miss anything, please let me know and I'll add it.
Obviously finding them is hard, get them where ever you can.
I've hard some luck with eBay & Trademe(NZ), keep your eyes open on Facebook parts groups, FB market place & gumtree for stuff already here.
Unicorn cars to look for.
Mirage/Colt Cyborg ZR - 4G92M
Lancer Asti - 4G92M
Lancer GSR(CM5A) 4G93T DOHC AWD - 1996-2001
Lancer MX(4G15 DOHC AWD)
Engines:
4G15 DOHC
4G93T(CM5A GSR)

4G92 MIVEC

Body:
Cyborg front bar & lip

Cyborg ZR Rear Wing, Part#
MR328285

CK Sedan Fog Lights

Interior:
CM5A GSR, Cyborg & Asti had Recaros.
More to follow.
Early Cyborg Seats.


Dual airbag dash with upper glove box. Part#
MR748170

Sunglasses holder - MR366968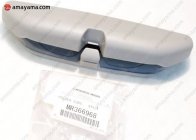 Last edited: